alright. too depressed to write much about this now.
we've been robbed. again. we should be going to South Africa.
anyway – Theirry Henry robbed us.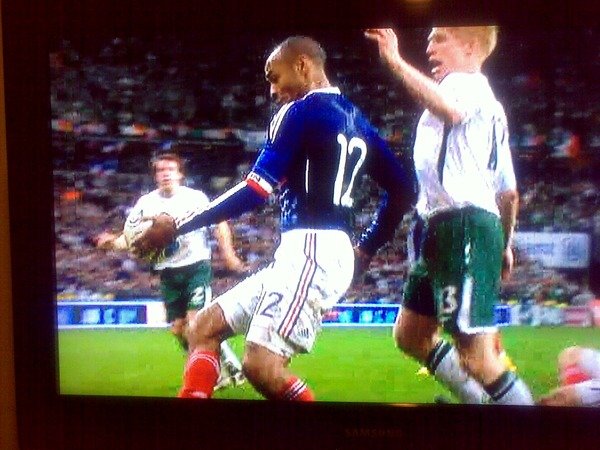 FIFA will be delighted.
The rest of the world need to know about the hand ball that gifted France their ticket to South Africa.
It's time for FIFA to bring in the video replay. NOW
In the meantime, Henry – you should apologise.